When Ross Tucker was five years old he went to his first Penn State football game. He was mesmerized: the ornate stadium, the energy of the crowd, the colorful uniforms of the players, all on the huge grass stage in front of him. A seed was planted that day – Ross Tucker decided he was going to play the game of football.
Ross was not unique in seizing on this dream. Countless American teenagers fantasize about being cheered by throngs of adoring fans. What set Ross apart was his unrelenting desire to play the game and his promise to himself to do so with no regrets. Hearing the "what ifs" of players before him, Ross decided he would never say that. He heard older players from his high school saying things like, "If I had only trained a little harder maybe I could've earned a scholarship or been all state" had a big impact on him. His goal was simple and that was to walk away from the game, whenever that was, saying: "I was the best I could possibly be at my favorite thing to do in the world."
Ross also observed that the older kids who were friends with his sister made similar excuses about their academic performance. Although his passion for the books was never as strong as the one he had for football, Ross nonetheless decided to carry over the no regrets mantra into the classroom. Fast forward to the Spring of 2001. Ross graduated from Princeton University as a four year letterman for the Tigers' football team, a two time Academic All American, and an All Ivy selection in 2000. Living his life with no regrets while establishing priorities revolving around his passion had paid off.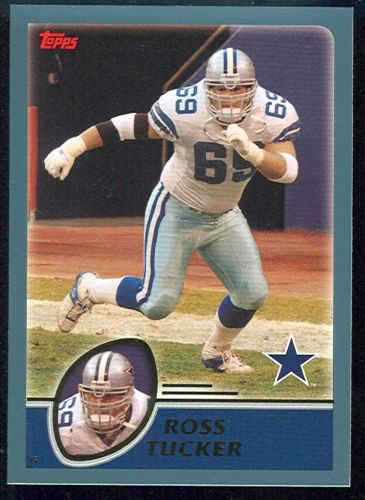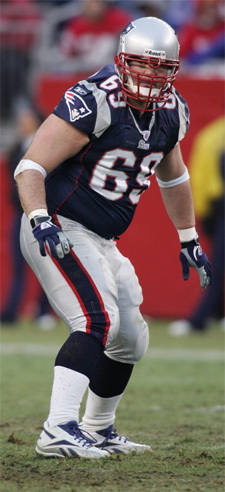 In March of 2008, Ross retired from the National Football League after a seven year career as an offensive lineman with the Cowboys, Bills, Browns, Patriots, and Washington. His retirement was triggered by a neck injury that bruised his spinal cord, but his dream had been fulfilled. Passion, priorities, and preparation were the active ingredients that led to a performance Ross could be proud of forever. His playing days behind him, Ross could honestly look himself in the mirror and know that he in fact had been the best player he could possibly be.
Ross originally planned for a future in the business world after football. Understanding his football career wouldn't last forever, Ross had interned at several companies and passed several of the tests required for jobs in financial services. Ross' passion for football persisted, however, and he decided to give a career in broadcast media a try while on Injured Reserve with the Washington Redskins in 2007. Ross summoned the same principles of passion, priorities, and preparation once again which led to a stellar performance and a new career as a commentator.
Ross is now a game analyst for the Philadelphia Eagles, CBS, Westwood One, and several other media outlets. He is also the co-founder of RT Media which owns and operates all of his podcasts including the flagship Ross Tucker Football Podcast. Ross' unique combination of playing experience, humor, and intelligence have allowed him to develop into a captivating media personality..
Ross doesn't just throw out business advice without real life experience. He is the founder and CEO of GoBigRecruiting.com a website that enables high school athletes to submit their videos and information to college coaches online and KNOW when their profile has been viewed. Founded in 2007, Go Big is the rare internet start-up that has not only survived but flourished.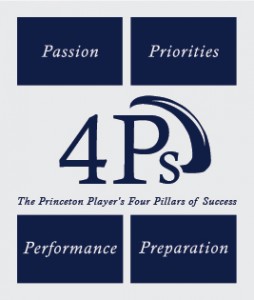 Ross Tucker's dynamic personality and infectious energy has enhanced the personal and professional lives of thousands of audience members. His signature metaphor is the Princeton Player's 4 Pillars for Success - "4 P's" - and it is at the core of most of his presentations:
Passion

Everyone has a passion whether they have recognized it yet or not. The key is to identify it and then relate the task at hand to the manner in which it benefits your passion.

Priorities

Once the passion and task at hand to benefit the passion are identified it is much easier to prioritize your daily schedule so that you are maxing your most precious commodity, time.

Preparation

This is the most important component of success in life. Preparation leads to confidence and confidence is everything. The only thing you can control before a big presentation, game, or test is what you do in advance of that event.

Performance

This should be fun and a huge success if the first three pillars are followed correctly.
In life after NFL and ESPN,
Tucker builds football podcast business
By Erik Spanberg, Correspondent
May 7, 2018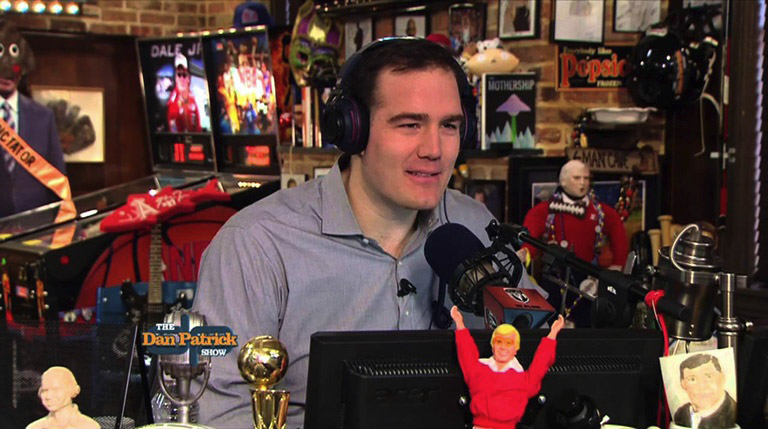 Ross Tucker hosts or co-hosts four football-related podcasts as part of his RT Media.
Photo: COURTESY OF PODCAST ONE
Ross Tucker played seven seasons in the NFL as a journeyman offensive lineman, but when he retired in 2008 he was not yet 30 years old and knew he needed to do something else. He started by dabbling in writing at SI.com — "I went to Princeton, so I had to write all kinds of long papers on Machiavelli. I figured I could write a thousand words on the NFL, right?" he says — which led him to ESPN to write some more. In 2010 he got a new opportunity: The chance to host his own podcast.
Tucker didn't even know what a podcast was, but he quickly accepted. It's safe to say he got the hang of it pretty fast. In fact, Tucker, 39, has now become one of the industry's best examples of someone who has made being a podcast host and owner his primary business.
After leaving ESPN in 2013 he launched RT Media, which has five football-related podcasts. He is host or co-host of four of them: the "Ross Tucker Football Podcast," "Fantasy Feast: Eatin'," "The College Draft" and "Even Money," while former Green Bay Packers executive Andrew Brandt hosts "The Business of Sports." Tucker works with PodcastOne on ad sales and on his website, www.rosstucker.com, he promotes his sponsors, including Dollar Shave Club, SeatGeek, Shari's Berries and Saxx Underwear.
"It's very successful as a business, a significant portion of my income," said Tucker, while refusing to disclose financials. "That's a huge priority for me to grow and promote the podcast. Because the way the economics of it work is the more listeners you have, then the more advertising dollars you'll be able to have, and you'll be able to command better rates."
During the season, Tucker makes frequent guest appearances on local sports-talk stations across the country, which gives him the chance to mention his podcasts to increase the size of his audience. His other media roles include hosting "The Morning Kickoff" on SiriusXM's NFL channel, doing color commentary on Ivy League games for NBC Sports Network, calling Westwood One syndicated NFL games as an analyst or sideline reporter, and appearing as a regular guest on Philadelphia sports station WIP.
"It's awesome, but I don't have any control over those jobs," Tucker said. "Every year it's up to those bosses as to what my contract status is. Whereas a podcast, it's the only thing in sports media you can own. A lot of guys work for ESPN, a lot of guys work for NFL Network. Those are great companies, but you don't have any ownership."
Erik Spanberg writes for the Charlotte Business Journal, an affiliated publication.
Your message was really meaningful and your delivery was exceptional. Everyone really enjoyed your portion of the program.

Ross is an exceptional motivational speaker – he has the rare gift to be entertaining, insightful and engaging across a wide range of audiences. I would not hesitate to use him again in any number of engagements, and I recommend him with the highest of praise!

You were the hit of the show. My boss was really impressed!